Hibow(Alpha Version)
A downloadable game for Android
Hibow (Alpha Version)
Hibow is a competitive multiplayer VR game with fierce arrow shooting and refreshing flying experience.
It provides a smooth archery and flying experience guaranteed by hundreds of updates.
With unique muscle memory flying system, you will love it once you've tried it.
Creative features for bows and arrows allowing sniping, scattering, explosion and even blinding! Yes, It's more than imagination!
Along with powerful secondary weapon system, you'll easily accomplish various unbelievable movements.
Well-designed Battle Royale mode for VR archery, exicting fighting experience will definitely make everyone keep playing it over and over again.
Plus full body IK system, dressing up store and various social interactions and social game modes. Hibow will not only give you joy and unforgettable experience, but also friendships.
Come and find more!
Download Link: https://sdq.st/a/967
Discord Link:https://discord.gg/4QUqtXr
Become a Hibow early supporter now. Gain the plus edition. Also, you will get HiBow Release Version for FREE in the future as a support bonus. We set the Pledge amount to 15 USD.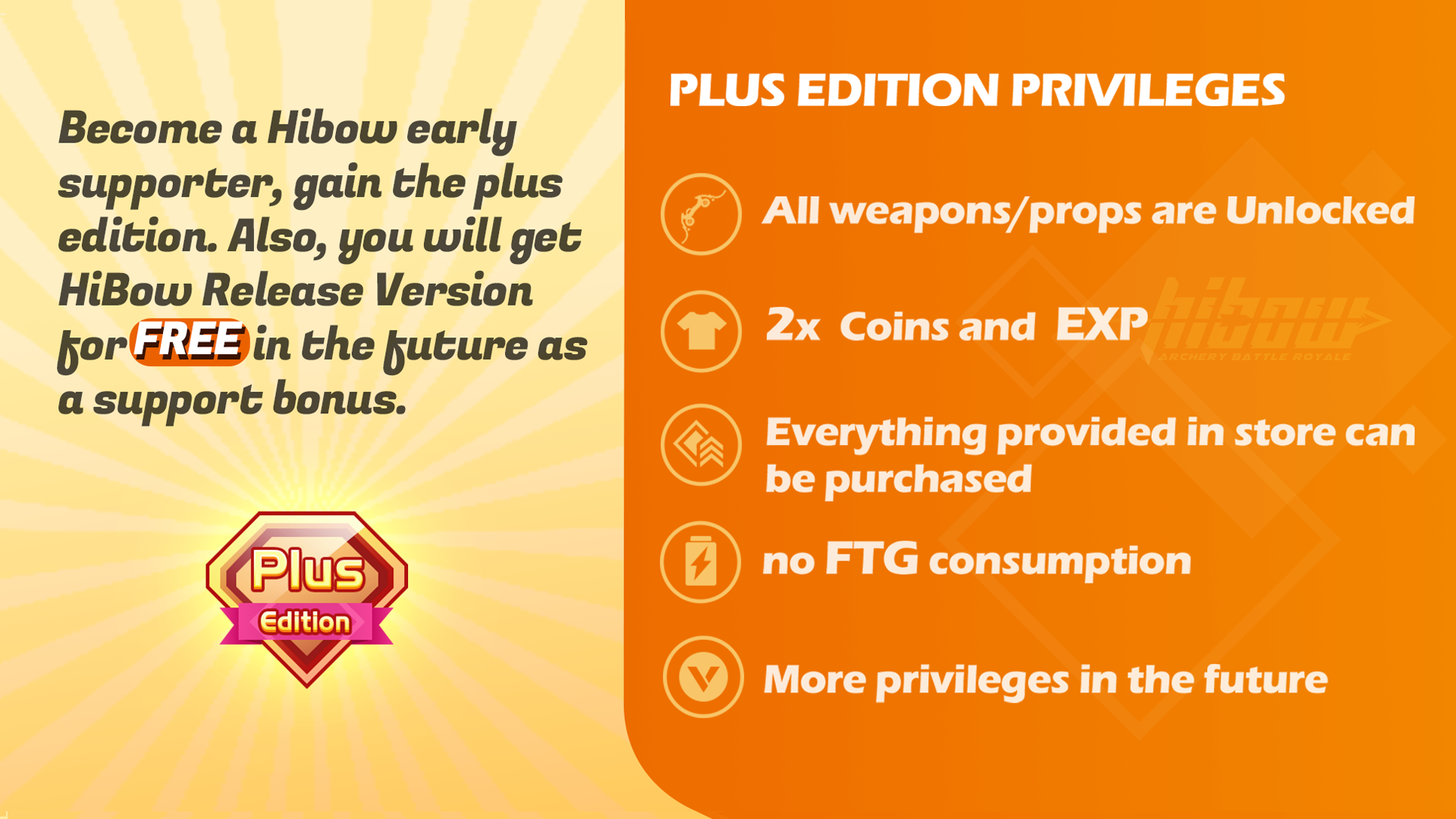 We create a "supporter channel" in our discord. If you are a Hibow supporter, you will have an exclusive channel and a bright nickname display. Thank you all!
Download
Click download now to get access to the following files:
Hibow_V0.2.9.0_sidequest.apk
416 MB
Become a hibow early supporter.txt
256 bytes
if you pay $15 USD or more